Sakha Consulting Wings Private Limited
Sakha Consulting Wings Pvt. Ltd. is a unique social enterprise, launched to provide safe transport solutions for women by women in selected cities of India.
Sakha offers 3 Core Services :
Chauffeur Placement Services : A one of a kind Chauffeur Placement Service on a full-time contract.
Cab Hire Services: A premium cab hire service for women by women on fixed rates.
Chauffeur on Call : Chauffeur services for a short duty or based on fixed daily rate.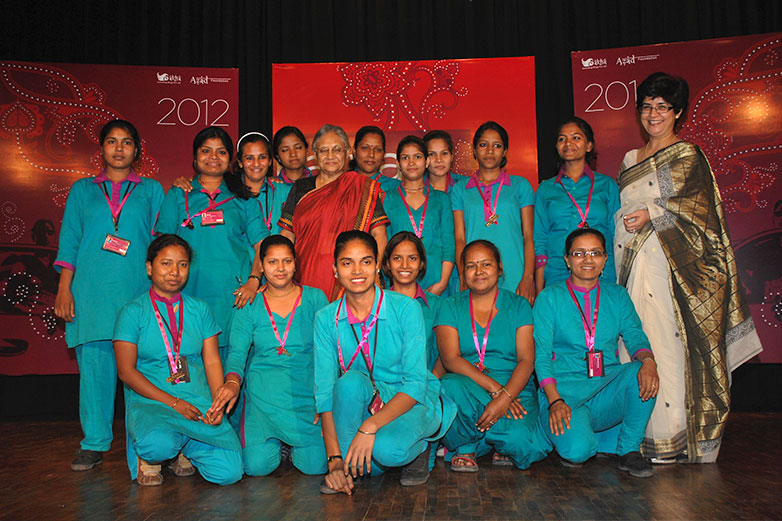 In partnership with Azad Foundation – a not for profit, Sakha provides livelihoods with dignity in professional driving to resource-poor women in India as part of "Women on Wheels (WOW)" initiative. The women are mobilized from the poor and marginalized sections of society, and their entire training and development is undertaken by Azad Foundation. Driving skills are provided by Maruti Institute of Driving and Technology Research as well as Azad Foundation's in-house trainers. In addition to driving, these women are taught self-defense by the Delhi Police, Crime against Women Cell to equip them with the means to deal with any untoward incident that they may face on the roads.
Azad Foundation has ensured rigorous training in subjects such as map reading, routes and roads in Delhi, communications and grooming, as well as an understanding of women's rights, particularly in protection from violence in public and personal spaces- so that a smart, confident and well trained woman is behind the wheels of your car.