Sparking the innovation for safe transport to women…
Sakha works closely with the Delhi Commission for Women, New Delhi (DCW) – with Sakha chauffeurs driving to the rescue of women who call the 181 women helpline number.
Sakha provided the first ever female bus driver to Delhi Transport Corporation, New Delhi (DTC) in 2015. Currently we are in the process to enable more women to join DTC as drivers.
Sakha recently provided 5 drivers to the Municipal Corporation of Indore and it will be our endeavor to expand this partnership.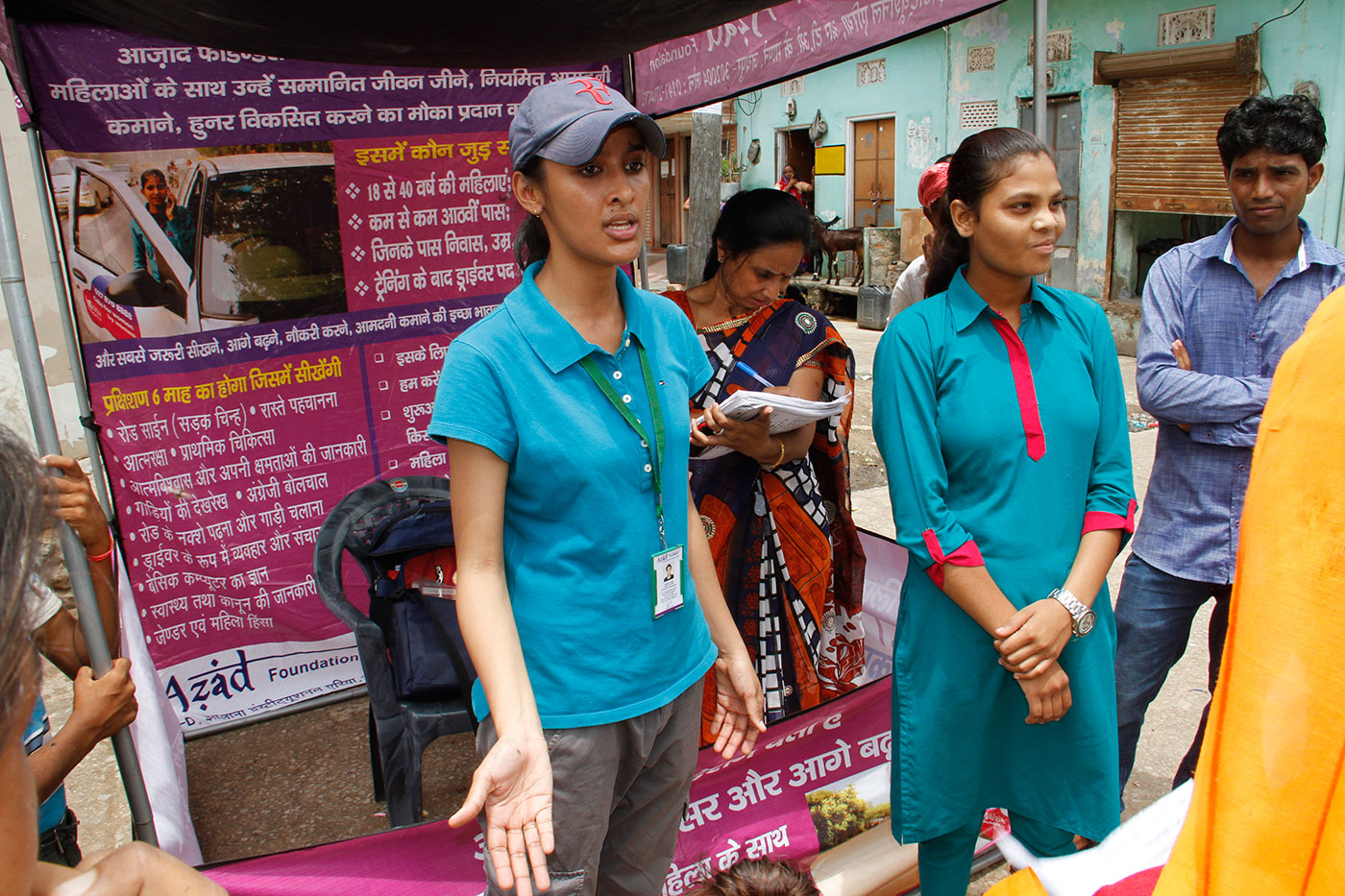 Honors and Recognition
Azad Foundation and Sakha was featured in a reality TV show called "Satyameva Jayante" produced and hosted by a well-known Bollywood Aamir Khan, which focuses on social inequalities and issues in Indian Society. Since then, Aamir Khan, has been supporting our cause and uses Sakha Cabs whenever he is in Delhi.
Our drivers have had the chance to interact with David Cameroon, ex-Prime Minister of the United Kingdom of Great Britain, Mark Rutte, Prime Minister of the Netherlands and the Duke & Duchess of Cambridge.
Our women drivers have been nominated for numerous awards and their stories are regularly covered by national as well as foreign media (e.g. Guardian, New York Times). Stories of our women drivers have been featured in a number of films, including the award winning short documentary produced by American Jewish World Service (AJWS): On the Road: Khushi's Story.